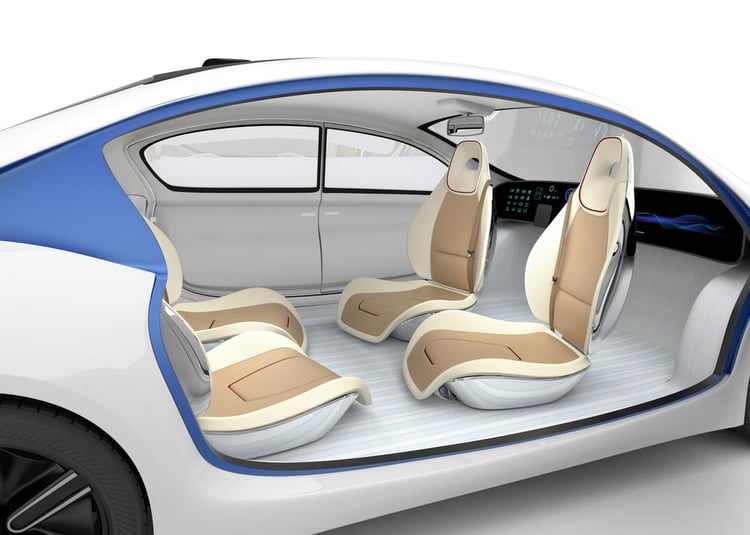 Automotive Engineering Services have so many complex details that it can be hard to understand exactly what it's all about.
But don't worry: if you have any questions on what automotive manufacturing is all about, just read through the 7 topics below.
We'll tell you all about the components, the testing, and the accreditations of the automobile industry.
So, check out the answers to these 7 common questions about automotive engineering services below!
#1 What Types of Projects Can You Do?
When it comes to automotive engineering, the possibilities are endless. If you see it in your car, it can probably be manufactured as a component.
We manufacture custom-made components for cars from start to finish, under the same roof.
In other words, we come up with the concept for the component, engineer it, prototype, test, and then produce it in bulk.
And the whole process is done by the same team, without relying on any outsourcing or third parties.
It's what we've been doing for 46 years at RCO Engineering for big clients such as General Motors.
So, if you require a specific component for a new line of vehicles — or have a recall and need a replacement for many models, our team of over 300 engineers is available.
Check out all the vehicle components we manufacture below:
Automotive components for interiors
Seats: structure, frame, foam, trim, armrests, headrests, and side shields
Center Console
Instrument Panel
Overhead Console
Instrument Cluster
Gap Hider
Carpet
Headliner
Automotive components for interiors
Fascia
Bumpers
Grill
Splitter
Hood Scoop
Mirrors
Headlights
Wheel Flares
And more!
Find out more about our automobile engineering services
#2 How Do You Assure Quality?
From start to finish, we have quality assurance tests to make sure the components are of the highest quality.
And before we even manufacture any component, our team develops a fully-functional prototype for you and your stakeholders to analyze.
That means you can see for yourself if the component is up to your standards before we even start fabricating it in bulk.
Also, during our quality assurance tests, we make sure that the components comply with industry standards, such as:
Federal Motor Vehicle Safety Standards (FMVSS)
Economic Commission for Europe (ECE)
Society of Automotive Engineers (SAE)
If any component isn't up to the test, we go back to the conceptualization phase and start everything all over.
That's our commitment: to make sure every piece you order is fit to the highest standards!
#3 What Is the Turnaround Time?
Turnaround time can vary depending on the complexity of the component you require.
However, as a turnkey engineering company, we have an edge over competitors because we deliver components on short notice.

That's because we don't depend on third parties to fabricate parts, which are the biggest obstacles when you're in a rush.
All automotive parts manufacturing at RCO Engineering is done 100% by us, under the same roof. We don't ever outsource our production and we create the components you need from start to finish.
So, as soon as you ask for a quote, it's easy for us to establish a quick turnaround time for your project.
After all, the only people stopping us from getting any faster are ourselves — and we are very timely with our deliveries!
#4 What Can't Be Made?
Almost every single component for automobiles can be manufactured at RCO Engineering.
As you read in the list above, we manufacture several automobile components from scratch: from headlights to the center console itself.
So, if you're wondering what can't be made, you better ask us for a quote and find out!
We'll study your project, discuss it as a team, and see if we can execute it.
Chances are we can fit your project into our schedule — and in no time you'll have the automobile components you need ready to be installed!
#5 What's Turnkey Engineering?
Turnkey engineering is a method in which a project is made from start to finish by the same team, all in the same facility.
In other words, you sign a contract and the company will create a product from scratch and hand it over when it's ready to be installed.
The main benefit of turnkey engineering is that your project is managed by the same team from the conceptualization phase until its completion.
And that means quicker turnaround times and fewer errors since the project isn't outsourced at any step.
The same manager will be in charge of your project and will oversee each step of manufacturing to make sure everything's on track.
#6 What Testing Procedures and Accreditations Are Needed?
Automobile engineering is overseen by several regulatory bodies, which have strict protocols that must be followed.
To make sure components adhere to all these regulations, we perform a series of tests on every piece before advancing to the final manufacturing phase.
The tests we perform on automotive components are:
Durability
Structural
Fatigue
Dynamic impact
Flammability
And more!
Also, we have a robostand to test comfort in seats. In 30 minutes, the robot will hit several pressure points of the seat and collect as much data as possible.
Then, an engineer will analyze the data to confirm whether or not the seat is of optimal comfort for the passenger.
Find out more about robostand!
What Are the Accreditations?
We have an accredited test lab at RCO Engineering for automotive engineering services and car prototyping.
It's a test lab designed to check the boxes of regulatory bodies in the US and Europe, along with the major accreditations of the car industry.
Here are some of our accreditations:
American Association for Laboratory Accreditation (A2LA 13940-01)
International Organization for Standardization (ISO 17025:2005)
ADR T4127
European witness testing under VCA and RDW standards
Learn more about our testing procedures and accreditations.
#7 How Do I Get a Quote?
If you need any custom component for your car, just get in touch and we'll study your case.
We have 46 years of experience in the automobile industry, manufacturing parts for major brands such as General Motors.
And with a team of over 300 qualified engineers, your project is in good hands.
So, click on the link below to ask for a free quote - and let's kickstart your project now!