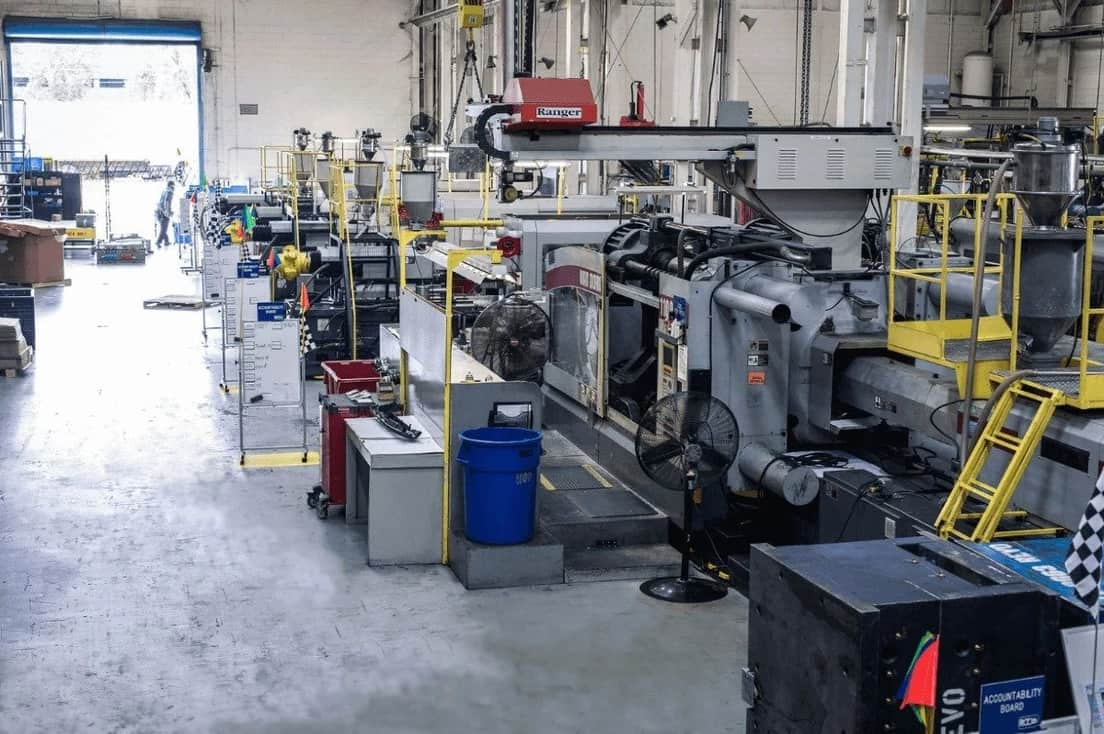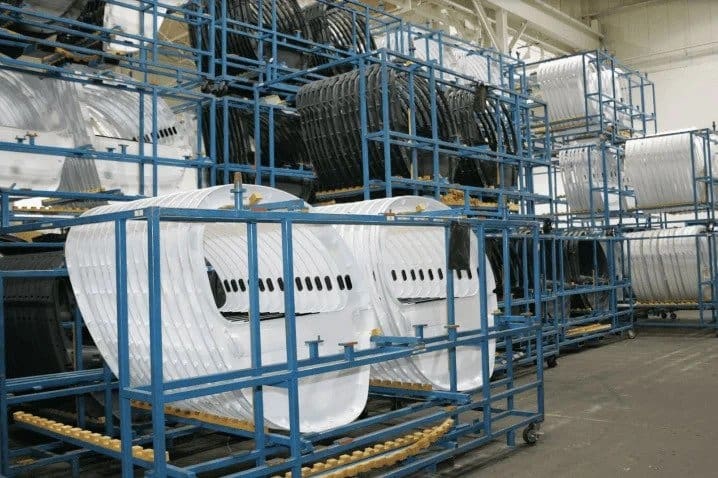 Injection Molding Equipment and Capabilities
MODELING DESIGN

MOLD FLOW ANALYSIS

MOLDING FROM 85-2,200 TONS

OVERMOLDING

CUSTOM SECONDARY ASSEMBLY EQUIPMENT

HEAT STAKING

VIBRATION WELDING

SONIC WELDING

COMPLEX ASSEMBLIES

PRODUCTION REWORKS

SERVICE PARTS

PROTOTYPE OR PRODUCTION VOLUMES

PAINT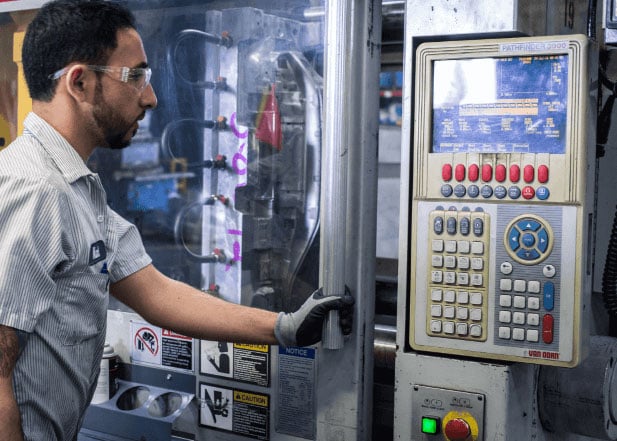 Commodities
DOOR PANELS

INSTRUMENT PANELS
CENTER CONSOLES
OVERHEAD CONSOLES
INTERIOR GARNISH
FASCIAS
BUMPERS
GRILLS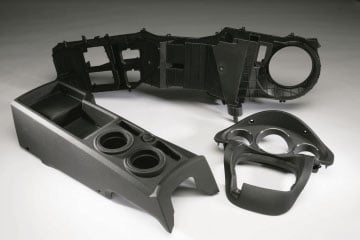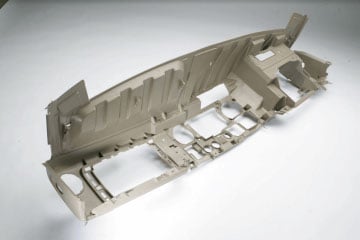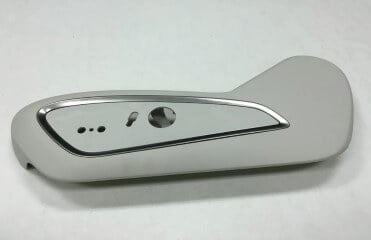 Increase Product Development Efficiency with Low Volume Injection Molding
Over an extensive four plus decades of experience we've developed a highly efficient operation facilitated by a skilled workforce and state-of-the-art equipment. Given our huge expertise and flexibility driven by varied types of equipment, we're able to cater to a wide range of tooling and production demands. When it comes to plastic injection molding too, we can meet your specific needs including a diverse mix of tools, even for low volumes, with our High Mix Low Volume (HMLV) offering.
We understand that our clients may have different production requirements from high to low at any given time. No matter what sector you belong to or what your volume or mix requirements, we're committed to fulfilling all your requirements in-house, from the design to tooling and manufacturing. Here is the number of ways you can enjoy the flexibility of low volume injection molding:
1. High Variety - With our high mix, low volume you can opt for a high variety of products in small quantities.
2. Time Efficiencies - Low volume production leads to faster production throughput, which can help save significant time.
3. Design Flexibility - Injection molding prototypes are faster to build with low volume injection molding, allowing you to make design changes faster and without incurring heavy expenses.
Benefits of High Mix Low Volume Manufacturing
As the name suggests, high mix low volume manufacturing is the process wherein a high variety of goods can be produced in small quantities. If you have the need for complex products with unique specifications, you can take advantage of our high mix, low volume plastic molding offerings. Our clients enjoy a high degree of customization and an increased variation of products with our HMLV services. Above all they're able to respond faster to changing consumer demands while simultaneously being able to reduce their inventory.
RCO Engineering - your partner from concept to production - can help with all your high mix, low volume injection modeling requirements. Advanced technology, proprietary processes, and of course our highly qualified and talented team helps us deliver extraordinary quality products. Contact us to discuss your needs or if you have any questions!
We are ISO 9001:2008 and AS9100C certified, and carry numerous industry-specific quality and testing certifications.