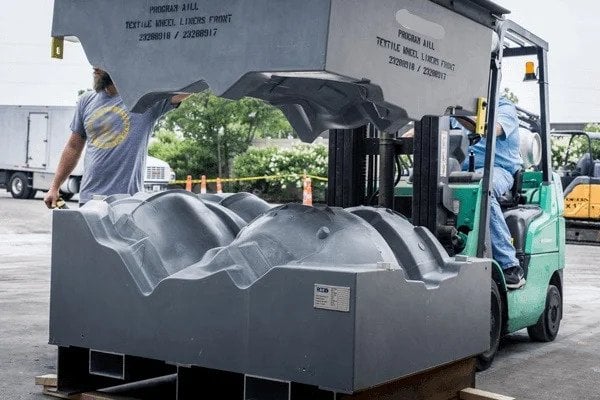 Our teams of compression molding specialists use advanced equipment to create components of various sizes, weights, and materials for projects of all sizes, from a few prototypes to large-run production jobs.
Our compression mold equipment is constantly at work creating numerous products including: lightweight fiber dash insulators, molded cargo management systems, trunk trims, cast foam dash insulators, and others.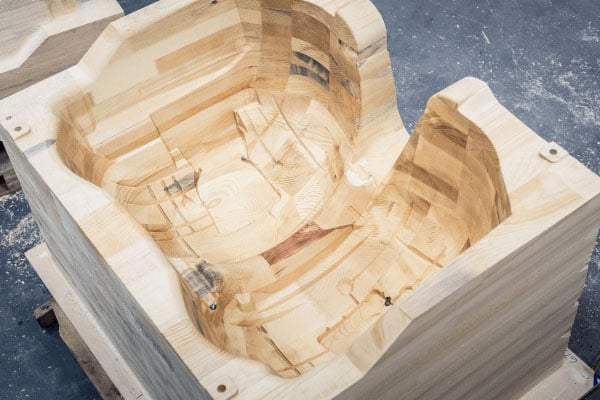 Our team of designers and engineers have extensive experience taking traditional sheet metal or aluminum components and redesigning them as lightweight composite components. Often times we are able to take an assembly with 20 different part numbers and compression mold it as a single finished component. Our team of experts have begun to mold in complex ribs and attachments for cost and weight savings while completely eliminating the need for secondary assembly.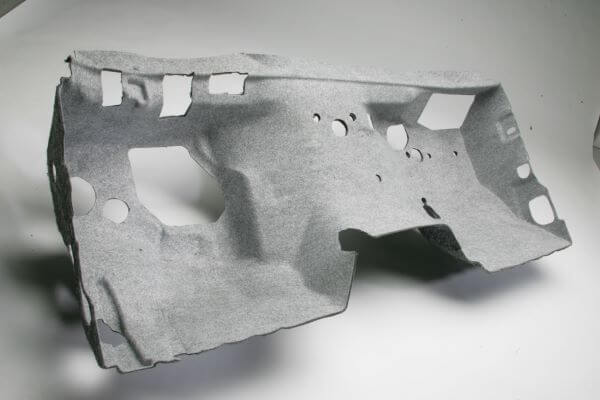 Processes
HEATED COMPRESSION MOLDING
COLD COMPRESSION MOLDING
THERMOFORM
COMPRESSION LAMINATION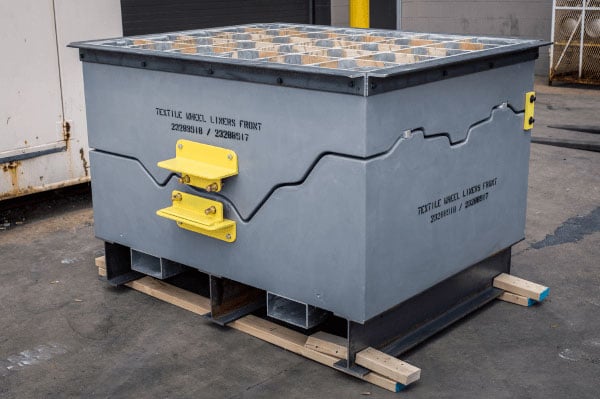 Materials and Composites
KEVLAR
AZDEL
PET (POLYETHELENE TEREPHTALATE
GMT (GLASS MAT THERMOPLASTIC)
EVA (ETHYLENE VINYL ACETATE)
INSULATION/ FOIL
S-GLASS
E-GLASS
SMC- SHEET MOLDED COMPOUND
CHOPPED CARBON FIBER
CARBON FIBER PRE-PREG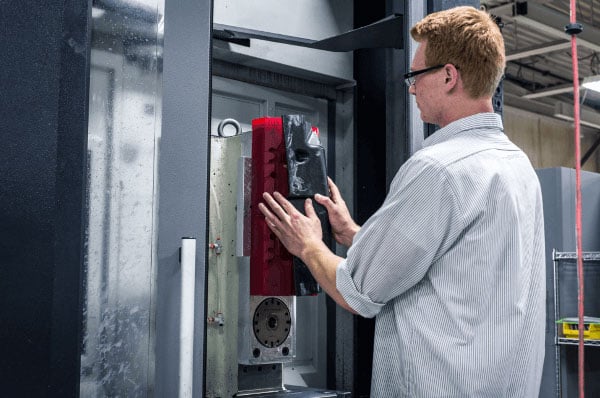 Commodities
LIGHTWEIGHT DASH INSULATORS
LIGHTWEIGHT ACCESSORIES
BODY PANELS
LIGHTWEIGHT HEATSHIELDS
STRUCTURAL PARTS
WHEEL LINERS
CARPETS
HEADLINERS
BATTERY COVERS