The Parts We Manufacture for Various Industries
Take Your Program from Concept through Production with RCO, the One Shop that Does it All
We're a manufacturing company specializing in all stages of the design and manufacturing process, from conceptualization and designing to testing and production. As a family-owned and led company, our core values are our guiding philosophy. We fully understand that it takes years to earn the trust and respect of our customers, and we spend every day building that trust as a premier engineering resource for manufacturing companies of several different types and disciplines.
In furtherance of our mission to remain our customers' one stop shop for prototyping and low volume production, we're backed by an army of creative designers and engineers, accomplished prototype builders, testing experts, and comprehensive production specialists, in addition to the advanced technology, expertise, and proprietary processes honed since 1973. As a vertically integrated contract manufacturing company we possess all of the capabilities necessary to complete your project or program from the initial design to final production. RCO places an absolute premium on finding and developing professional talent that helps us not only today, but well into the future.
Full-Service Interior & Exterior Component Manufacturing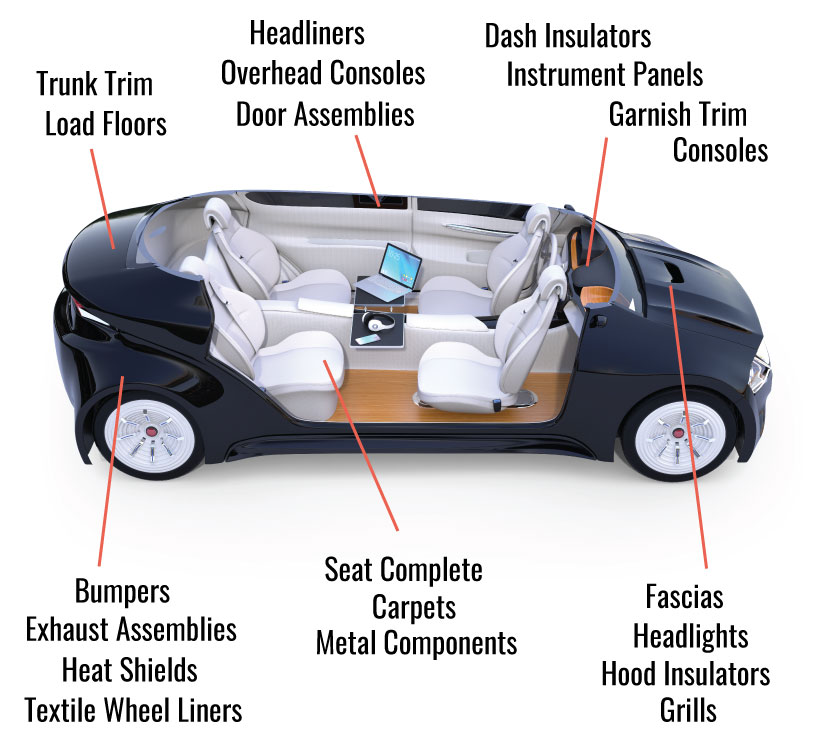 As a product development and manufacturing company since 1973, RCO Engineering has brought our customer's ideas to market from concept through production. We design, build, test, and produce components and prototypes with expertise, speed, and proven quality.
Family-owned and led, we are a trusted partner for the world's leading automotive, aerospace, and defense industry brands. Since every project is developed in-house, it will get done right - on time and on budget - every time. If you're considering a project that falls into one of these disciplines, you're likely looking for the best way forward. We believe that this involves working with a partner who understands what needs to be done. We've worked with manufacturing companies for generations, and we look forward to sitting down with you to go over your needs, your desires and your expectations. From there, we'll work together to finish the job right, just as any widely-respected contract manufacturing companies should. Contact us today.