What Is the CNC Milling Process?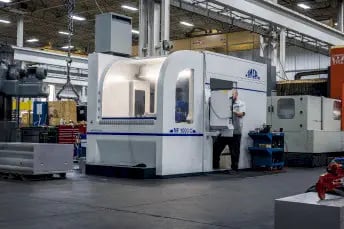 In CNC milling, the material is fixed in place and then removed layer by layer to create the desired shape. This subtractive manufacturing process is faster and more accurate than traditional methods.
G-code programming enables our 3-axis, 4-axis, and 5-axis CNC machines to quickly manufacture components from a raw material block. These machines are also equipped with multiple toolsets for greater productivity and efficiency during the CNC Milling process. The end result is a solid, rigid workpiece.
This makes CNC milling ideal for low-volume prototype production in bridge manufacturing. CNC milling is often the finishing stage for the manufacturing and machining process.
What Materials Can be Used for CNC Milling Services?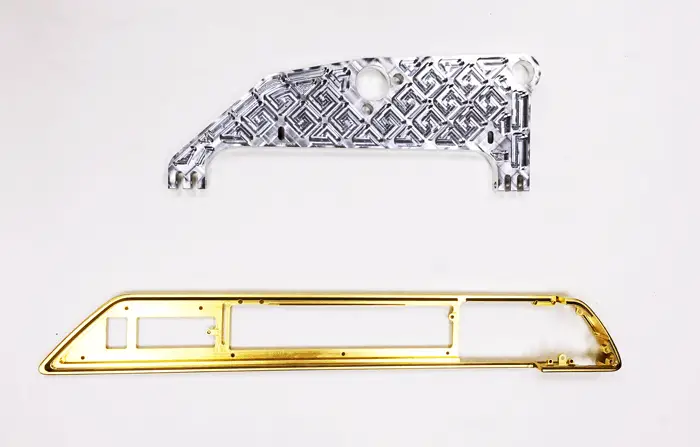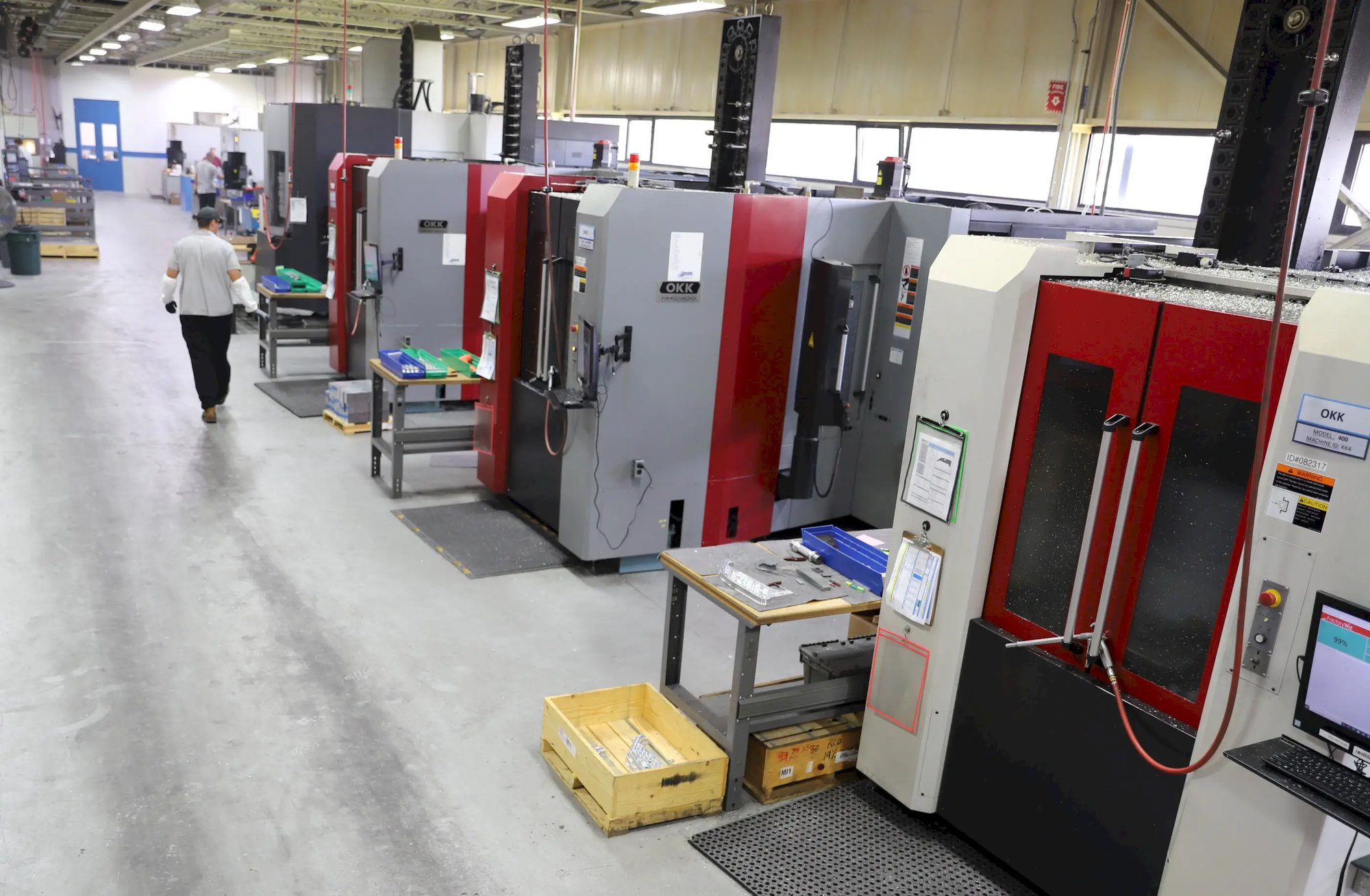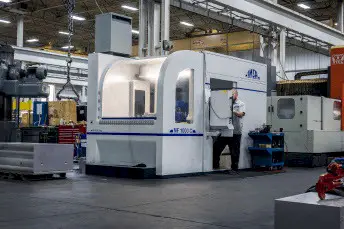 We can work with a number of materials for our CNC milling services to match your needs. You can choose from a wide range of metals and plastics, including:
Plastics
Carbon Fiber (SMC)
Stainless Steel
Aluminum
Brass
Bronze
Zinc
Copper
Titanium
Capabilities and Applications for CNC Milling Services
Our CNC machines can manufacture production parts for any industry. Basic milling operations like drilling, cutting, and shaping are done without 3-axis machines. Our 4-axis milling machines are a great choice for producing complex parts with curved surfaces and undercuts. They use a rotary table to enhance the milling process and are perfect for applications requiring more intricate shapes.
For more complex features, our 5-axis milling machines are best suited. It offers two additional rotary axes to the standard milling process, allowing for a higher level of precision and complexity. This is particularly useful when making parts such as turbine blades, medical implants, or impellers.
CNC milling has many applications across multiple industries including:
Aerospace
Automotive
Communications
Construction
Electronics
Industrial
Medical
Transportation
Low-Volume Prototyping with CNC Milling Services
Bridge production is a low-volume, high-precision manufacturing process that can create prototypes and small quantities of production parts. This is a common practice when launching a new product or making modifications to an existing one. It reduces cost and minimizes the risk of mistakes or defects during mass production.
This enables us to test and refine the design, production process, and quality control measures. Bridge production usually involves creating just a few dozen to a few thousand parts, depending on the project and how manufacturing is done. Once that's completed, mass production begins.
Low-volume prototypes from CNC machining can be useful for several applications including:
creating limited edition products
testing CNC machined parts
testing different iterations of a product design
developing a new product for the market
Why Should You Use CNC Milling Services?
The automated and computerized aspect of CNC milling makes it perfect for rapid prototyping because
It saves time and CNC milling machines provide a more efficient way of manufacturing.
Machines can be programmed to create complex shapes and designs. This will stand up to stringent quality standards.
It leaves little room for error because the CNC programming handles the technical details according to the software.
CNC Milling for Any Industry
CNC milling services are the perfect solution for any industry requiring precision and accuracy. We offer a wide range of capabilities, from cutting intricate shapes to creating complex 3D parts. With our help, you can reduce lead time for your project and get it off the ground quickly and efficiently.