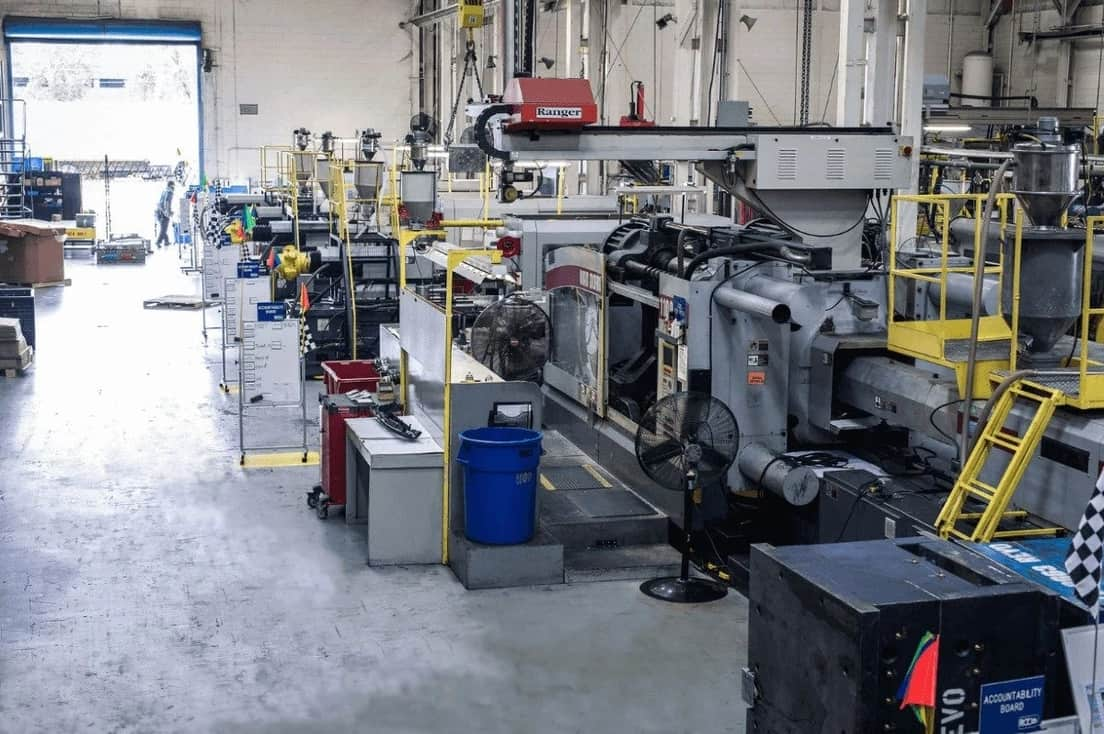 When you're a product manager or a materials manager looking to source parts or even looking for a product design firm, there are a few different ways you can go. You can go to a manufacturing-on-demand type of company, where you supply the data and they produce the parts, or you can go with us, a design and engineering firm that can take a product from the idea phase all the way through to production.
Most of the manufacturing-on-demand types do not do any design or engineering. They have their business model, and design is not part of it. That's fine if you already have your own engineers who have gone through ideation, prototyping, testing, pre-manufacturing, more testing, and ultimately production. But if you don't have that—and most product managers don't have a design and engineering team in-house—that's when you call RCO Engineering.
How do you find the serious players in product development? Here are some things to watch out for.
Experience
A first great starting place is to ask to see examples of products that they've designed--and then do a little research into those examples. You might see something flashy and nice, but you'll later learn that it was a major flop due to engineering failures.
What you want is a product development service company that offers high quality, tangible products that you can hold in your hands, that you can stress test on your own, that you can sit in, that you can manipulate, that you can run through any harsh environment you wish.
You're not asking for samples at the grocery store, to be thoughtlessly consumed and forgotten. You're asking for a history of their work, a document of who they are as a company and what they have accomplished. The examples you're asking for are their resume, in product form.
Research Previous Clients
If the company is good, then they should have clients whose products speak for themselves: aerospace and automotive companies, among others, that are successful on their own without needing a salesman to explain them to you.
You should also ask about ongoing projects. If a product development company has a long history of one short-lived client after the next, then odds are good that they're not retaining those clients for the long haul. What you're looking for is a firm with repeat customers: clients who return to the service again and again because the service has helped them for many years over the course of many projects.
While we've got nothing against a bright new up-and-comer who has good ideas and a strong work ethic, having a backlist of satisfied and happy clients who have a true history with the service--who can walk a prospective client through all stages of ideation, mock-ups, prototyping, testing, manufacturing and producing final product--that's worth its weight in gold, and the prospective client should be satisfied with nothing less.
Get to Know The Product Development Services
A turnkey product development company will be able to explain every part of their process, every decision they make and every material they use. They should be willing to sit down with you, no matter how big your company nor how small, and talk through their development plan. Remember: the company wants your business; if they give you the run around then kick them to the curb. The service should be willing to bend over backwards to show you their facility, introduce you to their staff, show off their products, explain their rigorous testing procedures, and be completely transparent.
Remember that the service works for you, not the other way around. They're not doing you a favor by deigning to take your business and try your product out, no matter how the scale or prototype. They should be actively courting you, treating you like you are not just a potential check in the bank but a future long-term partner with whom they hope to do consistent and repeat business.
Know Where to Look
Lastly, know where to look. And you need look no further than RCO Engineering. We offer turnkey product development from concept to production. We have been doing business on the cutting edge of engineering solutions for 43 years, and plan on doing it for 43 more. We are a group of creative designers, engineers, builders, experts and specialists, and whether you look at our references of clientele or our resume of successful products, you're bound to find something that sparks your interest. We are willing to fight for your business, to work with you from the ground up to make your business goals a reality.
Ready to learn more about our product development services?
Work With Us Today!