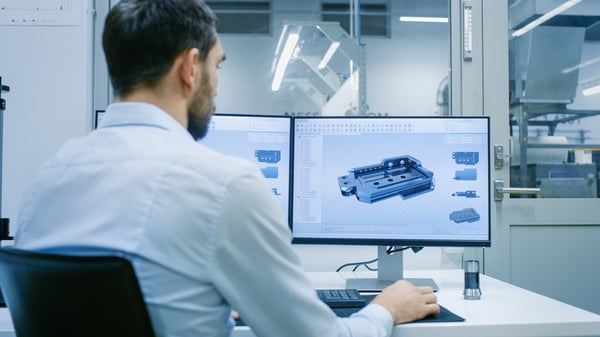 Any sort of engineering project can benefit from turnkey services, especially if you've never run such a project in the past. That's because you need various processes and systems in place to successfully take that concept from the idea phase all the way through to a viable and tangible product.
Without capabilities in house, you'd traditionally have to contract out the design and then find a company to engineer and build it -- but that can lead to more problems because the designers won't be talking to the builders and vice versa, and if you need to go back and revisit the design for some reason it could be like starting over.
Those concerns have led to a rise in turnkey engineering and design services where one company takes care of it all. It's not only easier in the design and build phase as both sides can have an open dialogue with each other, but it can also help keep budgets in line and keep the project on track to meet that deadline or other project milestone.
What Is Turnkey Engineering and Design?
Since most companies rarely have the engineering and design capabilities to take a product all the way through a lifecycle without large budgets and spinning up various teams and departments to do so, turnkey engineering and design services can make it possible to create that prototype in an affordable and streamlined manner.
Instead of outsourcing each piece and trying to make disparate teams and companies all work flawlessly together, turnkey design and engineering services can take your criteria and design considerations and give you something usable in return, not a set of problems and inefficiencies to overcome. And because you're kept in the loop during the entire process, you won't have to worry about the project going off the rails.
That's better than micromanaging the entire project and wondering why you blew your budget on a substandard product that doesn't meet the needs and considerations of any of your stakeholders. Without the turnkey layer of protection, you could end up squandering that budget on work that's doomed to failure or that doesn't acknowledge the actual work being done.
Because someone else is responsible for things like scheduling and budget, you can be confident that your project will come in under budget and on time when decisions are being made by experienced professionals. After all, if you weren't utilizing turnkey engineering and design services in the first place, you'd have to take it all on in house or subcontract each piece out, and that can come with a whole unique set of concerns that you'll never be able to manage on the fly.
Benefits of a Turnkey Engineering and Design Services
Company
Due to the efficiencies of turnkey engineering and design services, you don't have to get bogged down in the minutia of your next project. Not only will going it alone drive up your budget and drive the timeline out, but you'll also have to spend more energy and time coordinating all the different pieces when you may have no experience doing so.
After designs are completed, you'll have to approve each drawing and get them over to engineering. If there are any issues, you may have to run interference between engineering and your designers, wasting time and money along the way. And don't forget things that you're likely not even considering, such as materials that may be hard to source or work with and other issues that can forever extend out deliverables and the meeting of project milestones.
With turnkey engineering and design services, everything is handled by one company that knows what they're doing. They're well versed in all the particularities, and the loss of control in scheduling and planning is replaced by not needing to make decisions on matters that may be out of your wheelhouse.
Whenever there's an issue, you'll only have one company to contact. Rather than ensuring communication between each piece of the puzzle, you'll only have to convey your guidance once and let the process take care of the rest.
On the invoice side of things, you won't have to spend hours keeping track and tracking down invoices across the various groups and companies that you need to work with to get things done. We all know that invoices have a tendency to get misplaced when you're stuck in the middle of it all, which means that work can come to a screeching halt if payments aren't made in a timely manner. A turnkey engineering and design company eliminates the mess of all those invoices by giving you one entity and one contact.
With a turnkey solution, you'll also be able to efficiently sync your engineering and design services without worrying about the impact down the line. Instead of contacting your designer, following up with engineering and heading back to design with additional concerns, you can voice your piece and have every link in the chain respond in concert. That can help communication all around, which will greatly reduce the time that you'll have to spend worrying about each piece.
On the financial end, integrating your engineering and design services through a turnkey approach will help you save money and time because it's all handled by the same company. That can help you reduce costs and reduce the time it takes to go live, and you'll also need less resources on your end to help manage it all since the burden lies outside your doors.
When the project is finally completed, the resulting prototype or product will also be of a higher quality than if you outsourced it to a half dozen companies. As long as you like the work of a given turnkey company, you can expect your project to be conducted with the same attention to detail and a mind towards efficiency in timeline and cost, and you won't have to deal with one portion of the project holding everything else up.
---

For more on our turnkey engineering and design services, please visit our design and engineering page. We serve the automotive, aerospace, defense, medical and consumer products industries, and we can help turn your idea into reality with our turnkey engineering solutions. Contact us to find out how today!