Got an upcoming low-volume plastic manufacturing project you'd like to complete more quickly?
Low-volume manufacturing is all about being agile, but if you don't have the right processes in place, then your efficiency is going to drop.
So let's look at what could help your low-volume plastic manufacturing project complete faster.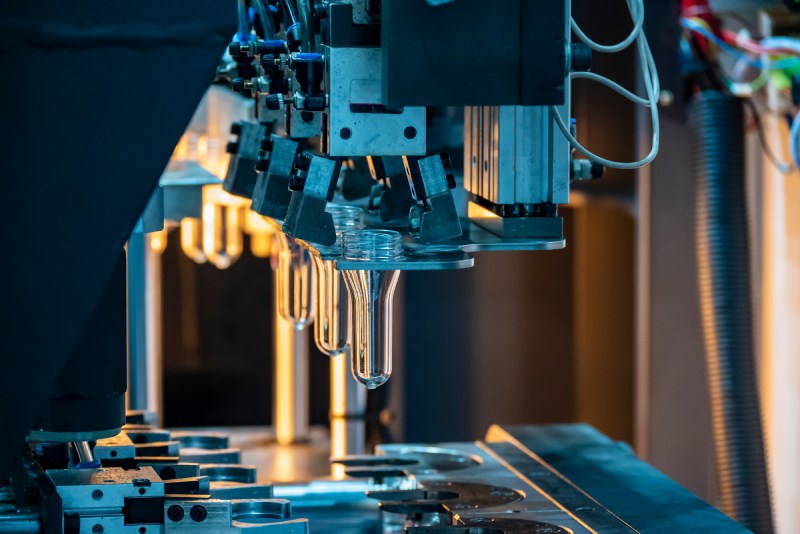 What Is Low Volume Plastic Production?
Low-volume production uses low-volume manufacturing methods to produce small quantities of an item. This is normally categorized as anything under 100 units, but this number can vary between companies.
In the case of low-volume plastic production, this refers to the process of making plastic products in low quantities. There's normally minimal engineering design or tooling investment that goes into production, and it's often used to fulfill bespoke orders, prototypes, or small-quantity items.
The key benefit of low-volume production is that it's quick, cutting out expensive setup costs and giving businesses the ability to test new designs before they invest in full-scale production.
6 Tips to Improve Low-Volume Plastic Manufacturing
Manufacturing low-volume plastic parts is an important process for many businesses, but it's not always easy to get right.
These tips can help make low-volume plastic manufacturing more efficient, helping you to complete projects faster.
1. Vertical Integration
Bringing all services together under one roof (vertical integration) makes low-volume plastic manufacturing faster and more efficient. From design to assembly, it's possible to bring everything together, precisely because it is low volume.
This makes it much easier to monitor quality and reduces supply chain issues, making the process faster and easier to control. Rather than outsourcing each process, it's much easier to work with an experienced manufacturer who can oversee every step of production.
2. Use Standard Parts
Plastic part production becomes much simpler when you use standard parts. When you start to deviate from standard parts, that's when you start to need the kind of custom tooling that pushes costs up.
One of the reasons behind low-volume plastic manufacturing is to keep costs down, so the more you can stick to standard parts, the better.
3. Mold Flow Analysis
Mold flow analysis uses software to simulate the flow or resin through your part so you can design better molds. This will help you understand some important things before you go to production:
Shrinkage estimate for mold sizing

Warpage expectation

Processing conditions

Flow-induced shear stress

Weld line location

Coolant temperature
Essentially, it's going to help you avoid complications that can add to your low-value injection molding costs and put you behind schedule with your low volume injection molding.
4. Be Flexible with Your Design
As low-volume production is often used to test out new ideas and product designs you have to be flexible. It's quite likely that you might need to make changes to your design during production, and this is something you need to be prepared for.
In these cases, it helps to work with an experienced low-volume manufacturer that can guide you in the right direction and has all the necessary tooling on hand.
5. Use Technology to Your Advantage
The more manual intervention you have in a process, the more room there is for error. Automation not only helps streamline processes and reduce waste, but it also cuts down on errors.
This is where it pays to work with the right manufacturing company that's going to utilize the latest low-volume manufacturing methods to boost quality and efficiency.
6. Minimize Downtime
You'll often find during low-volume plastic manufacturing that unexpected things happen!
What you need to ensure is that you have the right tooling and materials on hand to react to any challenges that might arise. If this isn't the case, then it's going to result in downtime and delays.
Part of the reason for going with low-volume manufacturing is that it allows you to operate with speed, but if you're suffering from lots of downtime, then this is going to hold you back.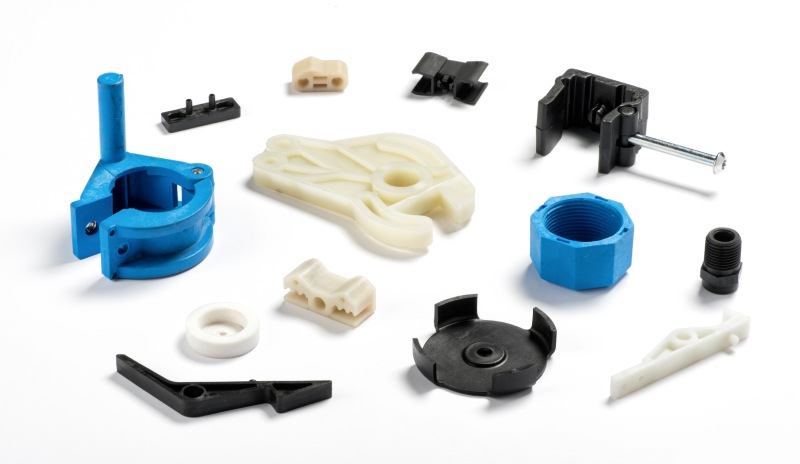 FAQs: Low Volume Plastic Manufacturing
What is low-volume injection molding?
Low-volume injection molding is the process of shaping a small number of plastic products by injecting resin into a mold. Low-volume manufacturing generally refers to batches of less than 100 units and is often used for bespoke orders or small quantity plastic items.
Why is high-volume production used in the manufacture of plastic products?
High-volume production is often used in the manufacture of plastic products because it's very cost-efficient. The greater the volume of units you produce, the more it brings down your costs, allowing for high–tolerance precision and low scrap loss.
What is rapid injection molding?
Rapid injection molding speeds up the process of creating prototype parts, giving manufacturers a quick turnaround while also lowering costs.
What is high-volume manufacturing?
High-volume manufacturing is the production of a large number of identical parts in one product run. This allows manufacturers to produce parts on a huge scale, cutting down on costs while maintaining quality.
Setting Up Your Low-Volume Plastic Manufacturing
Low-volume plastic manufacturing is a process, and as with any process, there are steps you can take to become more streamlined.
If you're looking at low-volume plastic manufacturing, the chances are it's because you want to act quickly, the problem is, there can be a steep learning curve. At RCO Engineering, we're here to cut that learning curve and ensure you get optimal results right from the very beginning.
We help businesses complete their low-volume plastic manufacturing products more quickly without the ballooning costs that come from errors. So, if you've got an upcoming low-volume plastic project, then we're the perfect people to speak to!
With over 43 years of manufacturing experience, we're going to get you set up with streamlined processes to drastically boost efficiency.