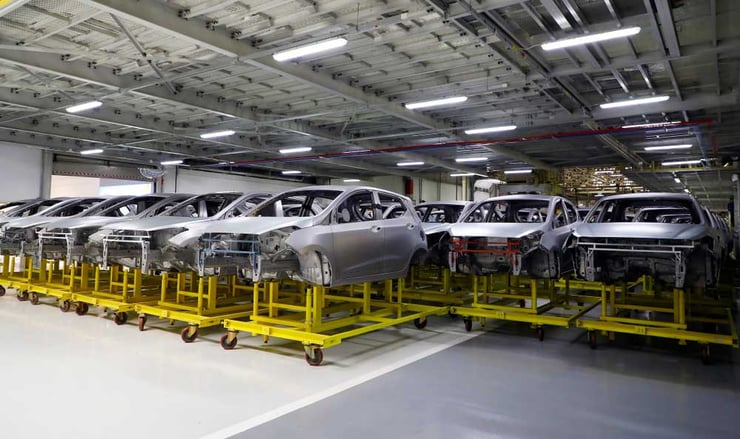 If you need to build a one-off prototype or create a small product run, sometimes it's hard to know where to start. Engaging in such an undertaking could prove prohibitively costly, and that says nothing about whether you'll be able to pull it off at the end of the day. Increasingly, companies are relying on bridge production or bridge manufacturing to help close the gap between the product design and the actual mass production of the product.
Not only can you save a ton of money and time, but the expertise that your production partner provides is an invaluable asset during the entire process. If something in the design can be modified to reduce costs or to turn that product into something that works for your bottom line, they can communicate that to you.
Once everything's dialed in, you can then use what you and your bridge production company have gleaned from the process, instituting necessary changes and finalizing designs for that transition from prototype to mass production. That enables you to get all those kinks worked out before committing to a larger run and initiative that may hold the future of the company at stake.
What Is Bridge Production or Bridge Manufacturing?
Bridge manufacturing is the process of using 3D printing technology to produce low-volume runs of a part before mass production with traditional methods. This is a useful step in bringing a product to market, as it enables a smooth transition from rapid prototyping to mass production.
How Bridge Production Can Help Contract Manufacturers
Bridge production, also known as bridge manufacturing or "bridge-to-production-process" reduces risk and helps save money that you can put towards the actual product rollout, and it's also an ideal way to generate funding when there's a real product to see and in which to drum up interest.
Some companies also like to use bridge production to determine how the market might respond to their new product, allowing them to encourage early adopters to proselytize on their behalf or to go back to the drawing board if it's just not working.
Others may utilize a bridge production process if production stops and they need the support of a trusted partner to help them through high demand for a product. Traditional ways of manufacturing are very slow and time-consuming, so when demand is high and supply low, then aluminum bridge tooling is utilized to fill the gap quickly between demand and supply. In the automotive and aerospace industry, bridge tooling can play an important role in enhancing the production rate and minimizing the cost of production.
More Advantages of Bridge Tooling
Another way bridge tooling can help is if there is an issue with the production line.
Aluminum bridge tooling can fill the gap until those steel production tools are back up and running. They can help buy time while the problem is being investigated, and it might even illustrate some additional ways that a company can improve its process.
For smaller companies, the benefits of bridge manufacturing are even more important as they rarely have the resources to spin up large-scale manufacturing capabilities without investing considerable capital or risking issues in other parts of the company.
But regardless of your company size and capabilities, bridge production allows you to tweak designs and try different iterations of your products without the associated delays and high costs of traditional manufacturing. By working with a trusted bridge manufacturing company, small runs and tweaks are more viable than ever, and that can help you design the best product that meets the needs of both stakeholders and clients.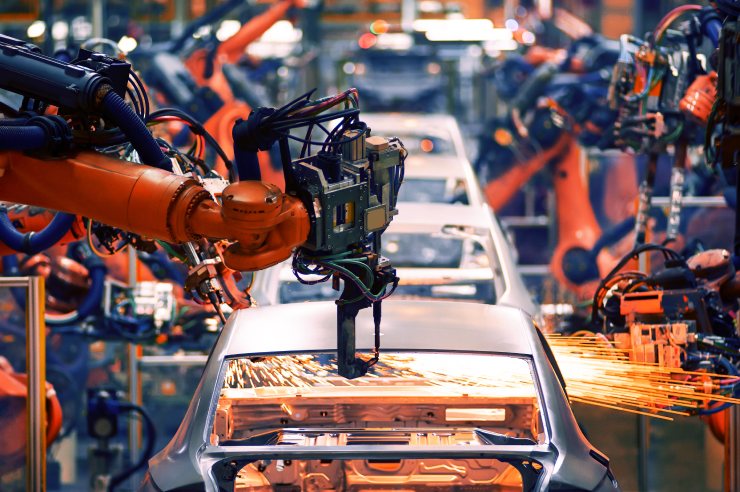 The Bridge Production Process
Generally, there are four separate steps in the bridge production process before a product is ready for sale to the general public. They include low volume production, testing the market, design tweaks and, finally, mass production. Let's take a look at each and see how the bridge production process can help you bring your next product to market.
Low Volume Production
Whether you're interested in creating a prototype or you're looking for some sort of short-run production to see how that design will fare in the real world, a bridge production process is a cost-effective way to turn that design into a real product that can be seen, touched and used.
While it can be difficult to determine whether something will work when it remains on a monitor or page, a real product allows gauging the impact of those design decisions, including whether more changes need to be made based on real-world feedback.
Testing the Market
Once the products are in hand, bridge production allows bridge manufacturing companies to gauge demand in the real world via various tactics, such as an unveiling, product presales or soliciting feedback from brand ambassadors or regular supporters, clients, or customers.
In the rush to market, there may be certain things that slipped the eye of designers, such as a color or manufacturing material that isn't resonating with customers. But by bringing that limited-run product or prototype to your important audiences, you can get in front of problems before you engage in that large-scale production run.
A best-case scenario would be no changes needed, but it's a small price to pay considering the alternative with a heavy product run and products that are flawed in some way, either in design or impression.
Design Tweaks
Most products likely won't make it through the entire bridge production process without something needing to be revisited or tweaked. But this is exactly why bridge production is helpful -- you get a do-over for that poor design choice that never really worked out or that workaround that introduced a mountain of complexity to the manufacturing process.
By learning of these issues now from your bridge manufacturing partner, you'll avoid even more costly mistakes in the mass production phase, and that can help save a substantial amount of money and time even if you're going back and forth on design tweaks -- better now than later!
The best part about bridge production is that new prototypes can be produced quickly before moving on, which keeps the back and forth from holding up an entire production floor.
Mass Production
With all the savings from bridge production and the attention gained from prototyping and presales, it's time to enter mass production.
Typically this is a source of great concern for many bridge manufacturing companies that may be risking a lot on their new product both in production and marketing. However, with an expert bridge manufacturing process, companies can rest assured that their product is both ready for the big time and ready for conventional mass manufacturing.
Instead of waiting for those first reviews to roll in and customers to get acclimated to the product, you've already done the heavy lifting during the bridge production process, and the product is better off for it.
---

If you'd like to see how bridge production can help you save money and time during the prototyping process or during short runs -- or even if you need outsourced production capabilities if you're dealing with a problem on your production floor -- contact the bridge manufacturing experts at RCO Engineering. From automotive to aerospace and defense projects, we'd love to help you bring that next great product to market!