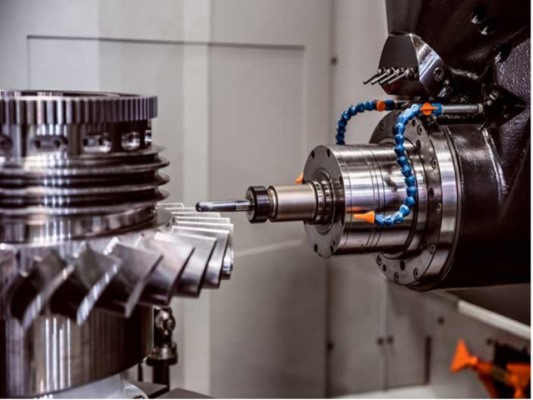 RCO Engineering takes a different approach to aerospace manufacturing services than the traditional aerospace design and product development company. What we bring to the table are the processes, quality, and repeatability that we learned working our way through the automotive industry, lessons that have served us well as we move forward into new ventures in which we can apply the same skill set. Through the expertise that we've gained in automotive, we have an innovative approach to aircraft seats and interiors, both in their design but also in the way they are built and installed.
We work with companies to design and produce products that are unique to each company's needs and requirements. This detail-focused, individualized approach that sprang from our work with the automotive industry makes us the ideal engineers for manufacturing and designing out-of-the-box ideas and solutions that are the opposite of cookie cutter.
Additive Manufacturing Takes Off
At RCO Engineering, we have taken a strong stake in additive manufacturing, more commonly known by the name 3D printing. It is a technological advancement that allows for lighter, stronger parts, and it enables us to iterate upon iteration, to work through different ideas and different prototypes at a rapid speed, making small tweaks and large alterations.
Additive manufacturing is called such because it takes a base and then adds to it, layer by layer. Computer-aided design (CAD) and 3D object scanners help us to design the parts, and then the 3D printing is able to turn out mock-ups and prototypes at a breakneck pace. This is different from traditional manufacturing where, instead of adding you're subtracting, either by milling or machining, carving or shaping.
By leveraging additive manufacturing, we're able to move quickly to pass on new ideas to our clients and their teams and get immediate feedback. We're able to test for fit, function, and aesthetics in a fraction of the time that it would take traditional manufacturing to do the same.
We are truly on the cutting edge of the prototyping and manufacturing technology, and it gives us a leg up on our competition.
Pre-Production and Prototyping: Designing, Testing, Development
But don't think that just because we're 3D printing mockups that our prototypes are only small parts. RCO Engineering's pre-production and prototyping is actually a very complex organization that realizes you're not interested in one joint or one device: you're interested in an entire airplane. And we deliver on that promise.
With our end-to-end suite of capabilities we are able to provide full scale interior and exterior mockups--not just models and computer graphics. We have a 7000 square foot build space as well as flex space where we build an entire project from the ground up for you. If your project is proprietary and confidential or classified, we can accommodate that as well, and have for years. In this build space you can walk the length of your vehicle, run your hands along the fuselage, step inside the doors, sit in the seats, feel your hands on the armrests.
This is all because we operate on a groundwork of scalability and reliability, two unique capabilities that have served us well over the course of our long careers, and that give us an advantage in delivering aerospace manufacturing services.
But it doesn't stop with just building pretty prototypes. They undergo rigorous testing. RCO Certification Dept is well versed in all facets of FAA seat and divan TSO approval processes; including static, dynamic, and flammability test plans. Staff DMIR, along with multiple supporting inspectors, support FAA conformities and FAIs. We perform durability testing, static testing, fatigue testing, and environmental chamber testing in our 25,000 sq ft A2LA accredited mechanical test lab. All of our dynamic testing takes place in FAA approved labs like NIAR at WSU. With comfort engineering we focus on addressing comfort challenges – a key factor for all flight passengers, be it a business jet or commercial airline.
When your company's product is prototyped and tested, we continue our development until such a point as you are 100% satisfied with the product (and we are 100% satisfied with the product, because we are our own fiercest critics).
On-Demand and Low-Volume Production
Because of our focus on small batches of perfected parts, we have a dedicated seat manufacturing facility in house where we produce over 80 components of the design. While we produce and assemble thousands of different parts for different applications, we maintain our standard of quality through in-house production.
We can produce parts for a project in whatever quantities the client requires, and we pride ourselves on manufacturing them with care, and making sure that we live up to the highest standards of quality, whether we're churning out a thousand parts of fifteen thousand. Our current customers include individual test aircraft as well as routine production for major business jet companies, so we are built on a footing of scalability.
Materials Matter for Aerospace Parts
In aerospace manufacturing, materials matter, and that's why we don't make compromises when it comes to the types of products that we use in building our airplanes. Whether it is the use of composites like carbon fibers, or polyurethane foam, or lightweight aluminum and high-strength steel, or high-quality injection-molded plastics, we spare no expense in using the right material for the right job. We care about all the properties of each material, from tensile strength to brittleness to durability to weight and density. Each material has a role to play in the construction of an aircraft, and we make it our business to use the right one for the right application.
Are you ready to learn more about aerospace manufacturing?
Work with us today!