Outsourcing your aerospace engineering services is the best way to improve component quality, speed up manufacturing times, and reduce errors.
The aerospace industry requires a lot of expertise and adherence to strict protocols. If anything goes wrong during fabrication, you waste time, resources, and need to start from scratch.
Read below to find out why you should outsource your aerospace manufacturing services.
We'll give you a full rundown of the benefits and what to expect from outsourcing before you make your choice!
#1 More Specialized Processes
When you outsource your aerospace engineering services the quality of your processes increases — especially if you hire a turnkey aerospace engineering company!
That's because the company has a complete staff dedicated to aerospace: people who studied the field and have many years of experience developing efficient processes.
If you ask a project manager what makes a company productive, they'll tell you it's specialized processes.
That's because a specialized process is fine-tuned to achieve the results you need in the most effective way possible.
And you might be asking yourself: what does turnkey engineering mean? Well, it means developing a project from start to finish under a contract.
A turnkey aerospace engineering company will make your components from scratch until they're ready to install, without depending on third parties.
It's all done under the same roof, following highly specialized processes. This makes production quicker than if you fabricated the components yourself.
In a nutshell: when you outsource your aerospace engineering services to a turnkey company, you'll have better components under tighter deadlines.
#2 Quicker Turnaround Times
We already mentioned quicker fabrication in the previous topic, but let's elaborate more.
As you may already know, the more knowledge you have on something, the more productive you become.
Think for example of a carpenter: a teenager who's just starting off will take more time to deliver you a dinner table than an expert with over 10 years of experience.
The same applies to aerospace engineering, but on an even higher level of specialization: the threshold an engineer must overcome to become an aerospace expert is super high!
So, if you outsource your aerospace manufacturing services to an aerospace component design company, you'll have components fabricated quicker than if you did them yourself in-house.
Aerospace manufacturing solutions have all the infrastructure needed to build highly specific components quickly.
Unlike regular companies that have to adjust their shopfloor on the fly and improvise, in an aerospace engineering company everything is ready to operate at a minute's notice.
So, you make an order and the company is ready to start immediately. All it takes is an analysis of your quote.
In a nutshell: outsourcing your components to a highly-specialized aerospace company makes manufacturing quicker.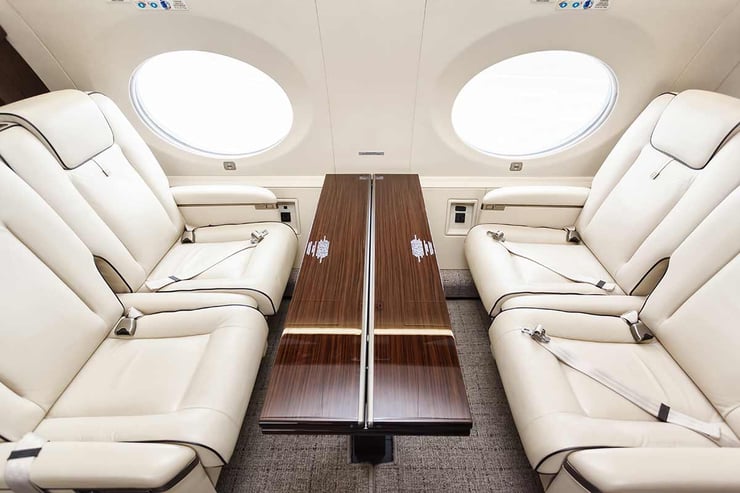 #3 Higher Expertise
The aerospace industry is overseen by many associations and every component must adhere to strict protocols.
Since errors in aerospace are mostly fatal, it isn't surprising that all aerospace engineering is highly supervised and if anything deviates just a little from the norm, it must be discarded.
It's because of this that many engineering companies lose time and money having to rebuild components that couldn't meet the criteria of the protocols.
There are two major bodies that establish guidelines for aerospace engineering: the Technical Standard Orders (TSO) and the Federal Aviation Administration (FAA).
Just to learn both takes a lot of study and dedication. Engineers have to read through a lot of paperwork and documents before ever attempting to fabricate an aerospace component.
And there are so many components: hydroforming, hot forming, thermoplastics… the list goes on!
So, instead of learning all this knowledge yourself before you even start fabricating aerospace components (and make many mistakes), you should outsource it to a company that already has the expertise!
And the higher the expertise, the better the components will be. And the fewer errors you'll have to deal with during fabrication, which can delay your delivery times to clients.
In a nutshell: the aerospace industry has many strict protocols and the only way to adhere to them safely is by outsourcing to a company with expertise.
#4 Better Material Choices
Aerospace component design requires so much expertise just to be pulled off.
And for the components to live up to the requirements of the bodies that regulate the industry, you need the right materials.
Grade, origin, and the resistance of the material play huge parts during fabrication to make sure the component has the quality to meet the protocols.
So, it's something you can't afford to cut corners on, and should be carefully investigated before starting any manufacturing.
After all, poor-quality materials equal poor-quality components.
And bad components don't pass the protocols, so you waste time and money recreating aerospace pieces from scratch.
So, outsource to an aerospace engineering services company to guarantee that components are made with the finest materials.
They've been in the aerospace industry for years and know where to get the best materials for the best price. Also, they know how to properly manufacture with the materials, wasting fewer resources on errors.
In a nutshell: to avoid errors during fabrication, you need to select the best materials. And an aerospace engineering company has the experience to pick the right materials for each component.
Want to outsource your aerospace engineering services? Ask for a quote now!
At RCO Engineering, we have 46 years of experience manufacturing components for seats, frames, and machinery.
Our team of over 300 engineers is ready to take on any project with an exclusive 7,000 square foot area just for aerospace manufacturing.
We've developed award-winning components for companies, such as the Gulfstream Aerospace Corporation, and every component adheres to TSO and FAA requirements.
We develop the following components for the aerospace industry:
Composites: structural, non-structural, complex parts, and more
Foam: foam pads in any shape or hardness, manufactured in under 10 minutes
Metal: aircraft interiors, structural aluminum, and seat components
Plastic: silicon molds, copies from any CAD file, and the capacity to build over 20,000 parts from just a single mold