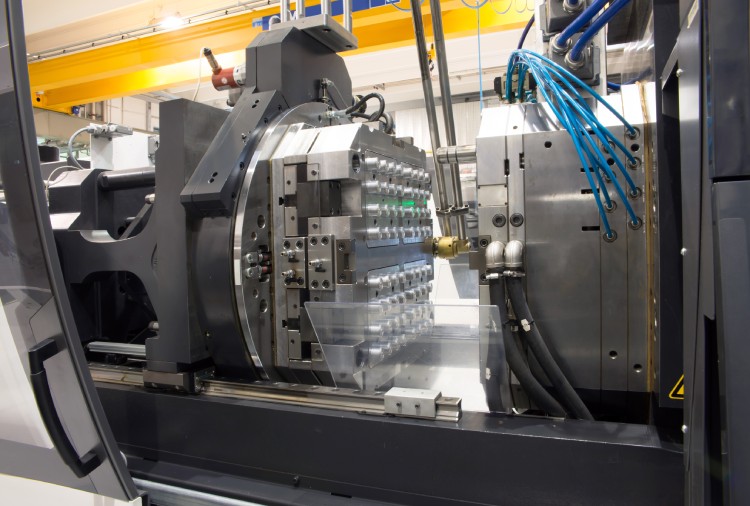 It can be difficult to explain the need for a B2B component manufacturer to your manager. After all, most people are not familiar with the term "component manufacturer" and may not understand why your company needs one.
In this blog post, we will discuss what a B2B component manufacturer is and why you might need one for your business. We will also provide tips on how to best explain the need for a B2B component manufacturer to your manager.
What is a B2B Component Manufacturer?
A B2B component manufacturer is a company that manufactures components or parts that are used in the production of other products. In other words, they are a supplier for manufacturers.
There are many different types of component manufacturers, but some common examples include metal stamping companies, injection molding companies, and machining companies.
Why Would You Need a B2B Component Manufacturer?
B2B component manufacturers can offer a number of benefits to your business, including:
Improved quality control: When you outsource manufacturing to a B2B component manufacturer, you can be confident that they will have the experience and expertise to produce high-quality components.
Reduced lead times: B2B component manufacturers usually have shorter lead times than in-house manufacturing departments.
Flexibility: B2B component manufacturers can be flexible in terms of production quantities, meaning you can order small or large batches as needed.
Cost savings: B2B component manufacturers often have economies of scale that allow them to produce components at a lower cost than your business could achieve on its own.
How to Find A B2B Component Manufacturer
If you're considering asking your manager to bring on a new B2B component manufacturer, here are a few tips to get started.
1. Know the B2B Manufacturers Services
If you're looking for a B2B component manufacturer, it's important to know the various services they offer. This way, you can be sure to find a manufacturer that can meet your specific needs.
For example, if you're looking for injection molding services for automotive door panels, center consoles, or bumpers, you'll want to find a B2B manufacturer that specializes in this area.
Some of the services offered by B2B manufacturers include:
Custom design and engineering
Prototyping
Tooling and molding
Production
Quality assurance testing
2. Understand the B2B Manufacturing Process
Additionally, it's important to know the different types of manufacturing processes that are available. Understanding different processes can help you find a B2B manufacturer that's best suited for your project.
The three main types of manufacturing processes are:
Additive Manufacturing: This type of manufacturing involves adding material to create an object. Examples of additive manufacturing include stereolithography (SLA) and selective laser sintering (SLS).
Subtractive Manufacturing: This type of manufacturing involves removing material to create an object. Examples of subtractive manufacturing include milling and lathing.
Formative Manufacturing: This type of manufacturing involves changing the shape of an object. Examples of formative manufacturing include injection molding and casting.
Each manufacturing process has its own advantages and disadvantages, so be sure to do your research before deciding on a particular process.
3. Gather Positive Reviews
Choosing a reputable manufacturer is important, as you will be entrusting them with your company's products.
When choosing a full-service provider, be sure to ask about their experience, capacity, and quality control procedures. You can also look for online reviews of the company and present them to your manager for review. Be sure to read through both the positive and negative reviews to get a well-rounded view of the company.
Take the time to find a manufacturer that you can trust to produce high-quality products. Your manager will be much more likely to approve of your decision if you've done your homework.
4. Find a B2B Manufacturer That Does It All
B2B manufacturing companies that produce both bills of materials (BOMs) and assemblies are called full-service providers.
Full-service providers offer a one-stop solution for your manufacturing needs, which can save you time and money.
The benefits of working with a full-service BOM and assembly provider are:
They have the experience to handle your project from start to finish.
They have the capacity to meet your deadlines.
They have quality control procedures in place to ensure that your products are manufactured to your specifications.
They can provide you with a competitive quote.
5. Research Price and Timelines
Once you've selected a few potential B2B manufacturers, it's time to start the negotiation process. This is where you'll discuss things like price, delivery time, and payment terms.
It's important to remember that you're not just looking for the cheapest manufacturer. You're also looking for a manufacturer that can deliver quality products on time.
As well, other factors such as the location of the B2B manufacturing company, the language barrier, and the company's reputation should be considered.
You should also research the prices of similar products on the market. This will give you an idea of what a fair price for your product should be.
Once you've gathered all this information, you'll be able to go into negotiations with confidence.
6. Find a B2B Component Manufacturer That Can Scale
If you're looking for a B2B manufacturer that can accommodate your future growth, it's important to find one that knows scale.
Many B2B manufacturers are small businesses themselves, so they understand the importance of being able to scale up when the time comes.
They will also be able to offer you advice and guidance on how to best grow your business.
When you're ready to take your business to the next level, finding a B2B manufacturer that can help you scale is essential.
Find Your Next B2B Component Manufacturer
Choosing a B2B manufacturing company is a big decision. But if you do your research and ask the right questions, you can find a manufacturer that will help your business succeed.
RCO Engineering is a great example of a BOM and assembly provider that knows scale.
We've been in business for over 40 years and have manufactured products for some of the biggest brands in the world. Many of the world's iconic automotive, aerospace, and defense brands rely on us every day.
Our B2B component manufacturing and assembly services are designed to help you scale your business quickly and efficiently.